Burglar Alarm & Security Specialists

Copyright © 2022 A.P.P. Burglar Alarms



Shipley - Keighley – Halifax – Brighouse – Idle – Eccleshill -
Queensbury - Calverley – Wrose – Gomersal – Clayton – Thornton
– Wibsey – Northowram - Baildon – Bingley – Wilsden – Guiseley
– Menston – Cleckheaton - Huddersfield – Birkenshaw – Wyke -
Elland - Bradford - Leeds - Mirfield West Yorkshire
Upgrade Your Existing Burglar Alarm Panel
We install various makes & models of
burglar alarm panels including Castle Care
Tech, Gardtec, Honeywell, Pyronix,
Scantronic & Texecom alarm systems.
These can be installed as direct
replacements for older control panels with
either on board keypads or end stations with
the smaller remote keypad, which may have
stopped working or are now obsolete.
Common problems with older control
panels are that the buttons on the keypads
tend to wear out and it becomes more
difficult to enter the code to activate the
burglar alarm system. Replacement keypads
are still available for some security house
alarm systems including A.D.E Accenta 6,
8, & G3, Texecom Veritas R8 series,
Scantronic 9448+.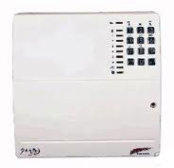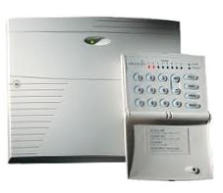 Control panel with
on board keypad
Control panel with end
station & remote keypad
Upgrade Your Existing Bell Box
An old and tired looking bell box can give the
impression that your house alarm system is
neglected and possibly not even functional. A
replacement bell box is an excellent visual
deterrent to ward off potential burglars.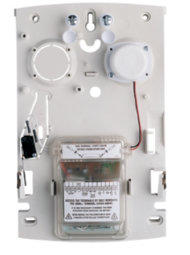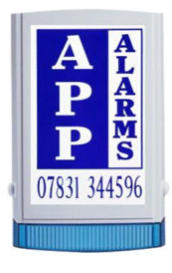 •
Twin flashing LED's
•
Front & back tamper protection
•
Battery back up
•
Built in strobe
•
Sealed electronics
•
Compatible with older systems
•
15 minute bell cut off timer
Pet Friendly PIR Detector
The SD1+ is a stand alone dialler which is
connected to your burglar alarm system and
phone line, when your alarm is activated the
dialler will automatically ring up to 4 telephone
numbers including mobiles, to alert people (
these could be nearby friends or relatives) that
your alarm has triggered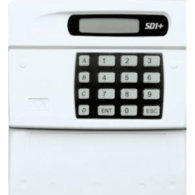 Works in conjunction with all burglar alarm panels
control panels.
Connects to a standard phone line
No monitoring charges
Integral microphone and loudspeaker
Call abort
Pass code protection for programmed information
All information stored in NVM (Non Volatile Memory)
Dials any combination of 4 telephone numbers.
Ideal for locations where no phone line is
available, uses a mobile phone sim card.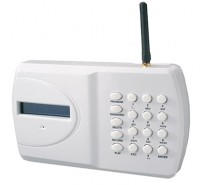 •
Programmable voice messages
•
Programmable inputs
•
Built-in microphone
•
Pay-as-you go SIM low credit alert
•
Battery back up
•
Dialler outputs can be programmed
•
Users can activate outputs remotely via
dial-in
•
Back-lit LCD shows text in 8 languages
•
Dials up to 9 phone numbers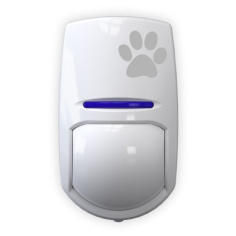 •
10m Pet immune detection up to 24kg
animal
•
Selectable EOL (End Of Line) resistors
•
Blue Wave Technology
•
Auto sensitivity feature
•
Digital temperature compensation
•
Tamper proof brackets included
•
Sealed optics
•
ABS plastics
•
Complies with EN50131-1